It's that time of year again. That time when we reflect on all our relationships and encapsulate them with pounds of wrapping paper and fruit cake. It's in this spirit that we're taking a moment to contemplate our most cherished of relationships: that of brand and consumer.
For the next twelve days, we'll be breaking down the core elements of user experience in marketing. We'll show how to make the most of every interaction and ensure your brand won't be re-gifted or become the white elephant in the room. Without further adieu, let's jump into Day 1. (Partridges and pear trees not included.)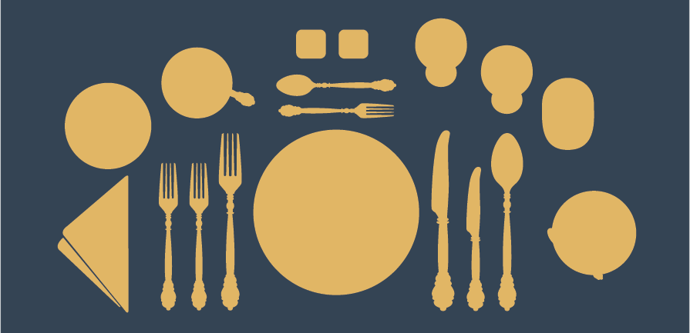 User Interface


For our first day we're starting with the term most confused with user experience. If a quality user experience is the end you seek, a smart user interface is your means to get there. Assembling all the right tools and information for a user to perform a desired action is the foundation of a quality user interface. Think of a restaurant. If delivering a great meal is the desired experience, the place setting is your interface. Good UI is the final leg of the journey after the desired actions, and right tools are all defined. We'll be covering how that journey begins in the days to come. Stay tuned.





Customer Service


As the name would suggest, the most important component of user experience is … (wait for it) … the experience of the user. As a brand, that experience is your service, and that user is your customer. Right? Right. In that light, every experience a user has with your brand in the real or virtual world is an extension of your brand. Whether it's a current or potential customer, that experience must be a valuable and accurate reflection of the service they can expect from your organization.





Brand Strategy


When determining what a valuable experience means for your customers, and what an accurate reflection of your service looks like, your thoughts should always return to your brand strategy. It all starts with defining your unique attributes, and the target audience who will find the most value in them. From there, user experience is the process of creating meaningful ways to convey those values at every touch point.





Functionality


As you're planning brand touch points, you should be continuously asking yourself questions like,

What result is the user looking for? What next steps can I provide? What is the value for the user?

and

What is the value for my brand?

If you have answers for all these questions, you're on your way to delivering valuable experiences that are rewarding for both your customers and your business.






Usability




Once you've decided what problems your brand properties intend to solve, usability considers how the user can arrive at those solutions in the most direct and intuitive way possible. Even the best, most valuable functions of a website or application can be sabotaged by poor usability. Consider the interface for some smart TVs or early onboard vehicle navigation. While the functions they provide are highly valuable, the process of getting to those ends can be a real barrier. Don't let that happen to a prospect's impression of your brand.






Content Strategy




In cultivating your brand's character, few things have more of an influence than your content strategy. Don't be fooled in thinking content strategy is just good copywriting. Your content strategy should encompass the complete inbound marketing pipeline. Organic search, social media, email, SEO, and site content all factor into a complete content strategy. After putting so much thought into your user experience, you want to be sure you create as many routes for acquisition as possible. Routes that not only reach your intended audience, but do so in an enticing way that clearly sets expectations for the experience to come.





Information Architecture


After you've planned your content strategy, you need a blueprint for how that strategy will be brought to life. IA is the process of constructing that blueprint and organizing your content to support the functionality and usability of your UX. The way your content is structured and sequenced has a direct impact on engagement and conversion rates. Without a logical hierarchy, users have to work much harder to get the information they need. Hard work = bad UX.





Typography
It's the most literal and visual extension of your information architecture. The physical placement of words in space with scale and proximity has the power to enforce the hierarchy and ensure the right messages are conveyed at the right time to support your interface, user flow, and conversion objectives. Looking real pretty always helps, too.



Visual Design
When it comes to UX, visual design is your make-or-break element. The most useful and well-thought-out user experiences can still fall flat if they are just plain ugly. A dated or uninviting front-end design can send the wrong message and leave your brand with a bunch of unintended negative associations. In the same vein, a gorgeous design that doesn't deliver valuable functionality makes for an equally problematic brand impression. In our new era of responsive, cross-platform development, form and function are more intertwined than ever. This reality requires a more agile and collaborative approach to design that indicates your brand is firing on all cylinders.



Interaction Design
Now that all your brand properties are beautiful, functional, and delivering on your value proposition, the next major consideration is how all of these elements relate and work together. Having all your tactics in place is one thing, but ensuring that your website, blog, email, social media, paid search, direct mail, and out-of-home advertising is all supporting one cohesive user experience is the pinnacle achievement of your marketing ecosystem. This can be a big job, but there there are great tools like Hubspot and Salesforce (and stellar digital agencies) that can help you build a rock solid, systematic marketing program.




Timing


Looking at your marketing automation process, time is the most significant variable that can be easily overlooked. Even the best offer can still fall flat if it doesn't reach your audience at the right moment or in the right sequence. Consider your complete sales funnel. The way you engage someone at the top of your funnel is going to change as they work their way down and become more familiar with your brand. Your marketing program needs to be equipped with enough content to support every stage of the buyer journey, from initial awareness all the way through final decision.



Data + Testing


The right time and right content for your audience won't always be obvious. The solution? Test. Test. Test. Don't lock yourself into a systemized workflow without verifying your methodology. A/B testing, audience targeting, clickthroughs, conversion tracking, goal flows… There's no shortage of data and metrics to leverage for your campaign analysis. The trick is isolating your variables, identifying your key performance indicators, and setting your benchmarks to know what success means for you.



How do you stack up?
Our Digital Marketing Assessments run through your brand top to bottom to identify your biggest opportunities and leverage your greatest strengths. Don't send the wrong signals with experiences that don't do your brand justice. Sign up today and start engaging with the best of them!