When you order something online from consumer retailers, you know EXACTLY when your item will arrive at your door with email or app notifications.
The United States Postal Service has developed a service to do the same with your direct mail. Informed Delivery allows you to preview your mail before it arrives in the mailbox.
Informed Delivery sends you an email (you can also use their app and web dashboard) with grayscale images of the exterior address side of incoming letter-sized mail and tracking for packages.
From September 1-December 31, 2022, you can get an additional 4% off postage with your Informed Delivery campaign. Nonprofit USPS Marketing Mail™ letters and flats are eligible for these savings and are only required to provide a CTA with the offer and ride-along images that link to a live functioning URL.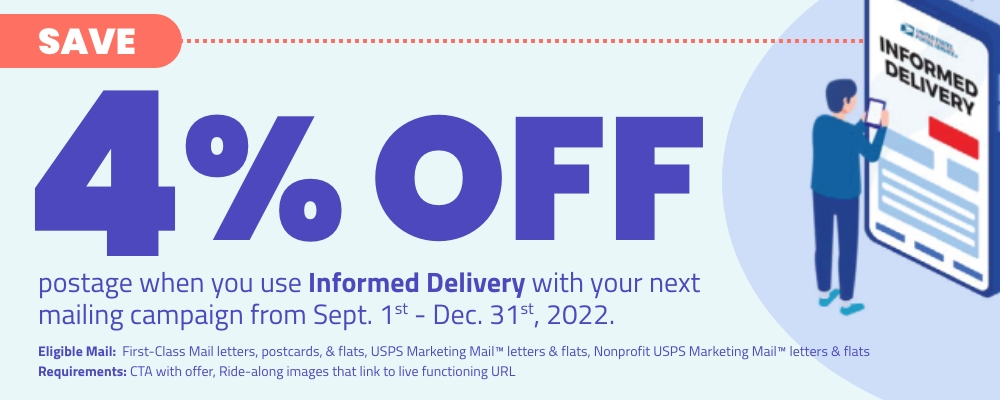 Learn about Informed Delivery on the Streamworks blog and save on your next nonprofit mail campaign.
Looking for more ideas on how to increase your fundraising efforts? Sign up for our educational nonprofit email series for more tips, tricks, and ideas.