Leading manufacturer of custom architecural wall panels and ergonomic office furniture, Stratis Industries entrusted us to take their company to new heights with a complete corporate rebrand. We were happy to oblige.

Formerly known under multiple brand names for each of their manufacturing divisions—including Sunway Inc, Custom Surface, Croix Valley Composites, and St. Croix Cutting Boards—our first challenge at Imagewërks was to develop a brand that consolidated their operations into a clear, singular identity.


The inspiration behind the new identity, Stratis Industries, was the team's dedication to continually take their manufacturing to a new level. They pride themselves on their engineering/problem-solving backgrounds and are always on the hunt for the next great innovation. Providing custom solutions is the heart and soul of their business.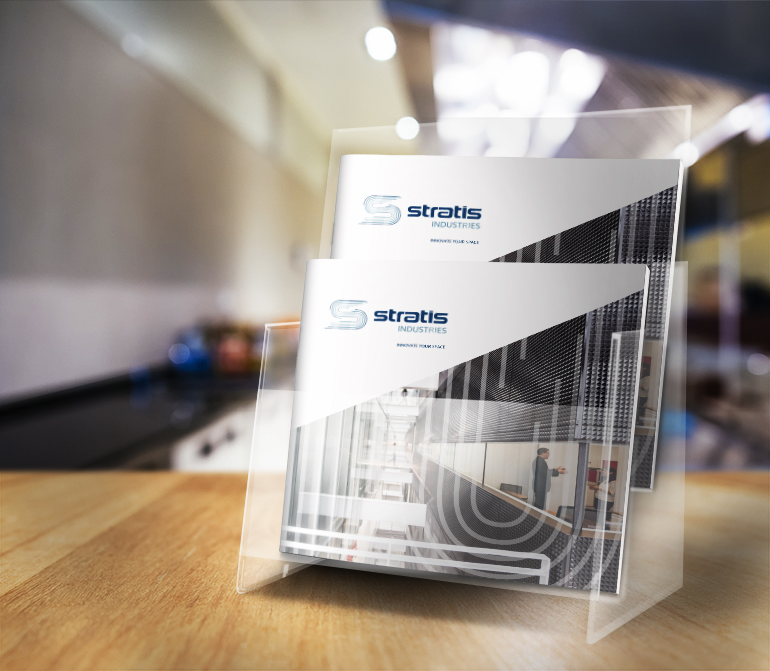 Their new logo is inspired by the manufacturing processes used in their production including CNC machining and Thermofoil Membrane Pressing. These processes provide unmatched precision, customization, and agility—the very attributes shared by their business model. This translates into the smooth curvature and multilayered composition of the "S," supporting their themes of agility and precision.
Their responsive website redesign captures the new direction and modern energy of the Stratis identity and incorporates a new e-commerce platform for greater B2C marketing capabilities.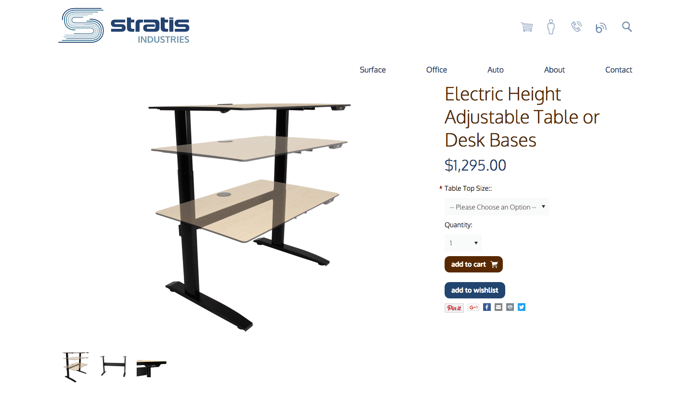 We took their extensive catalogue and categorized them into three major service divisions: Surface, Office, and Auto. These product categories have a notable presence on the home page, and significantly shorten a user's pathway to a particular product or feature, creating a user-friendly experience and markedly improving navigability.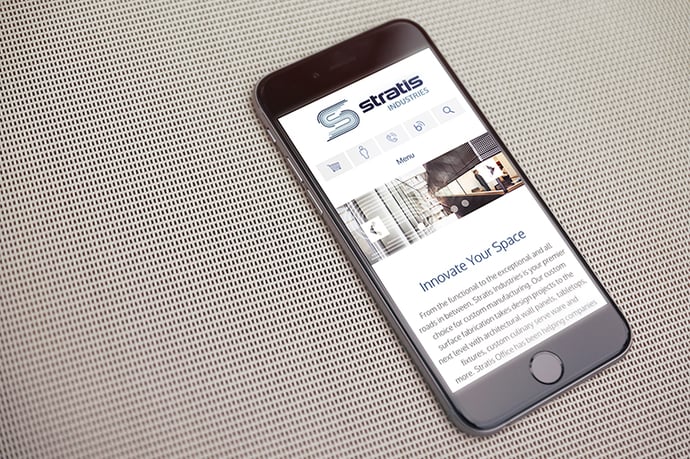 The team at Stratis is built on great communication, which made for a seamless and efficient brand audit. We're excited to see how our contribution serves their company profit and overall growth.