With 93% of users using Pinterest to plan purchases, it was time to tap into the platform's full e-commerce potential. They followed through by adding three critical features for online retailers. Learn how to take advangage of "Shopping with Pinterest."
Shopping with Pinterest has added a host of new retailer-friendly features like promoted videos, ad groups and Pin Collective. First, let's revisit three of the platform's first forays into e-commerce and see which are the right fit for your business.
1. Buyable Pins Deliver Results
Originally available only through Apple products, in 2016 Pinterest's buyable pins were expanded across all platforms. A buyable pin, indicated with a blue price tag, allows Pinners to buy directly from Pinterest without being redirected to a retailer website. It gives visibility into an item's price, colors, sizes and quantity.
If a user is on the hunt for a new jacket, they can enter their criteria in the search bar (i.e., fall dark denim jacket), collapse the results in the "Buyable Pins" category at the top, filter by price or other traits, and add it to their shopping bag. They even have the ability to compare the color choices in the Pin itself.

For those who are looking but aren't quite ready to commit to a purchase, there's a Shop category to view the latest in buyable pins, or the Shop Our Picks categories to access Pinterest's featured buyable pins. To view all buyable pins from a particular retailer, users can click the Shop Pins button on the retailer's profile.

So, with 20,000 merchants selling more than 50 million unique products on Pinterest, have buyable pins delivered? According to online clothing boutique shophearts, the answer is a resounding "yes." At least 15% of retailer's holiday sales were attributed to buyable pins—and 90% of those sales came from new customers.
2. Visual Search Comes of Age
Pinterest's visual search—a camera-search technology that enables users to highlight a portion of an image to search for visually similar pins—has become one of its most popular features. It ingeniously allows users to single out objects in images in order to locate similar, related items for purchase on the platform—elevating Pinterest's role in the buyer's journey and capturing the moment of initial awareness.
Since its inception, Pinterest has improved on the technology and launched some new visual search tools to further enhance user experience. Pinterest Lens allows Pinners to take photos of objects they see in their daily lives—say, an item of clothing you spot on the street or a piece of produce at the market—and get instant insights on where to buy it, how to make it or ways to use it. Meanwhile, the new Shop the Look feature makes it a one-tap function to select items in buyable pins and find brand accessories and style tips to match.
For most e-commerce brands, it's a challenge to measure the moments in which a consumer is likely to make a last-minute purchase based on something they've seen IRL, giving brick-and-mortar stores the instant advantage. Providing more ways to tap into those micro-moments is not only a win for business, it's a giant leap for the online shopping experience.
3. Mobile Shopping Is in the Bag
The Pinterest "shopping bag," like Amazon's cart, allows Pinterest shoppers to grab any number of items from various sellers on the platform and hold them until checkout. This works across all brands and mobile devices, making the shopping experience conveniently unified. Shop for multiple items from multiple retailers on multiple devices over multiple days. Check out just once.
Because the shopping bag is tied in with most of the other features we've been discussing—buyable pins, visual search, etc.—the feature not only simplifies the purchasing process, but also becomes a vital part of an ongoing and in-the-moment shopping experience.
This simultaneously self-driven and taste-guided form of shopping is fast becoming a consumer expectation. With each new innovative and engaging feature, Pinterest is showing that the platform is more than ready capitalize on that expectation.
As Pinterest continues to move from a social to a commercial platform, Savvy online retailers would be wise to follow their lead.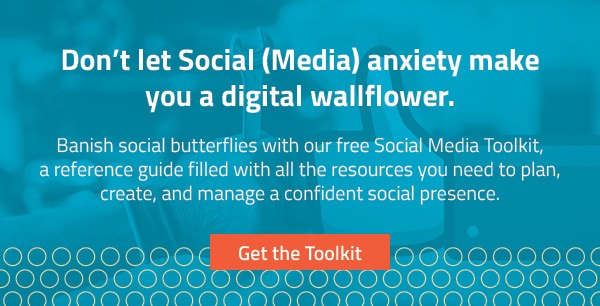 Editor's Note: This post was originally published in August 2016. It has been updated by the author to enhance clarity and include additional information.