Planning events is stressful enough without worrying about getting people to show up.
With Launch Room, Streamworks offers templates designed by direct mail experts that improve engagement and increase turnout with print pricing as low as $0.15/piece.*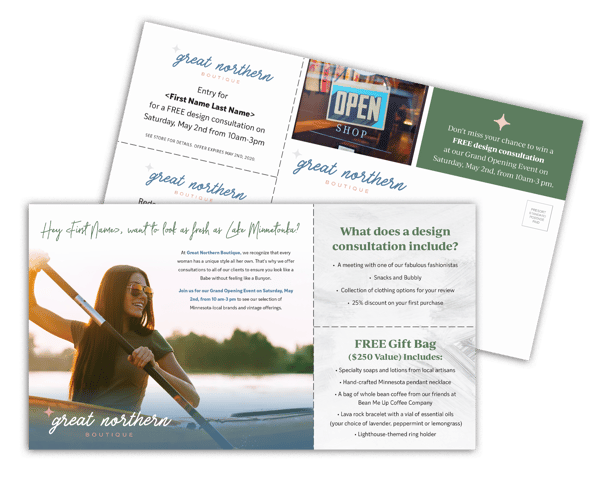 Tear-Off Postcard
Increase engagement with your offers with an easily redeemable and cost-effective tear-off format. Use inkjet personalization to create highly personalized coupons unique to each record on your mailing list.
You can integrate it with digital marketing efforts by incorporating QR codes or PURLs.
Studies show that direct mail response rates increase when you integrate personalized direct and digital marketing, such as PURLs and customized landing pages.
By incorporating PURLs, you're able to:
• Track engagement.
• Calculate your campaign ROI.
• Capture consumer data that may be missing from your database for future mailings.
Looking for more information on how to effectively market your nonprofit? Request a FREE Integrated Marketing Assessment from one of our professionals to unify your print and digital campaigns.