On October 25, 2022, The Davey Awards announced the winners of the 18th Annual Davey Awards.
Imagewërks Marketing received two silver awards.
The Davey Awards is an international award focused exclusively on honoring outstanding creative work from the best small shops worldwide. The 18th Annual Davey Awards received over 2,000 entries from ad agencies, digital agencies, production firms, in-house creative professionals, graphic designers, design firms, and public relations firms.
Imagewërks Marketing Portfolio
Imagewërks Marketing redesigned our marketing portfolio this past year, highlighting our work in real estate and senior living spaces.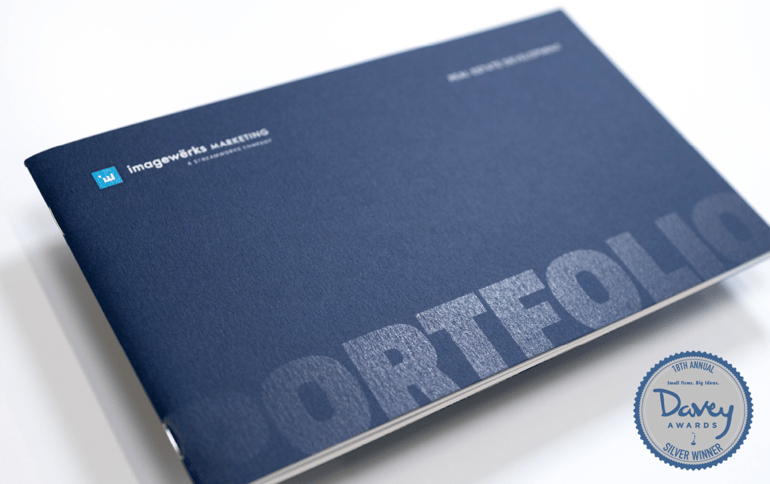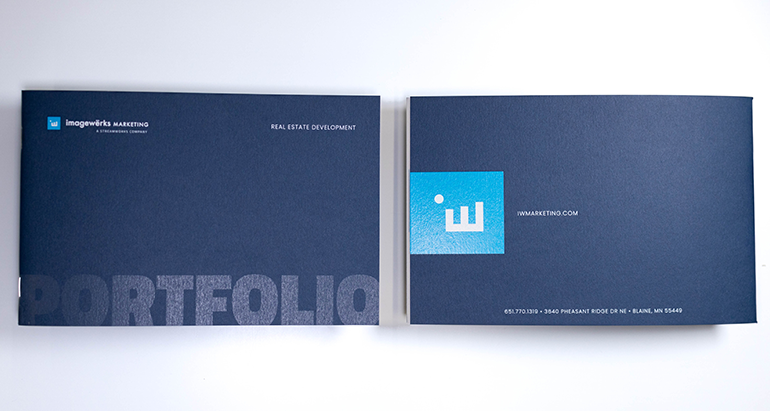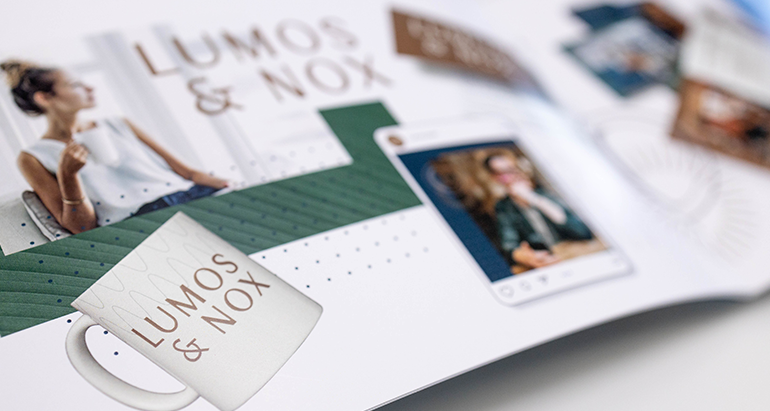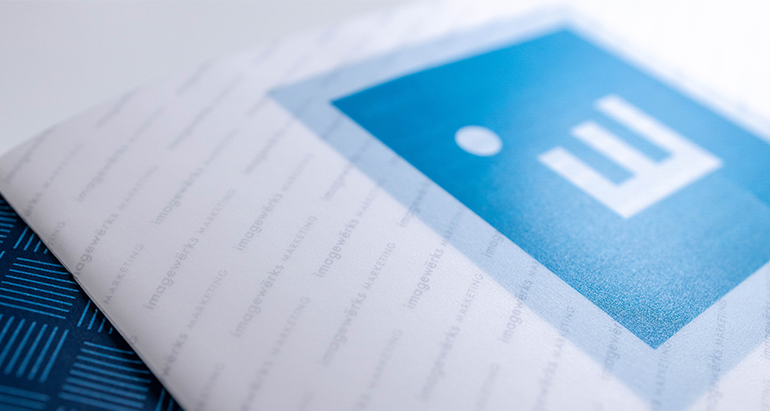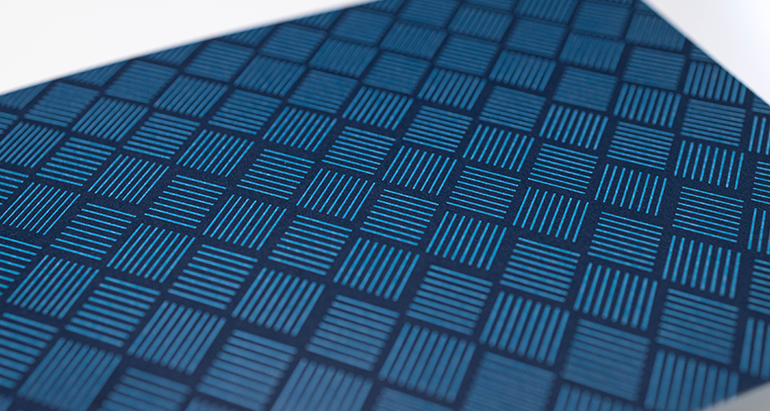 The 28-page stitched booklet has a Neenah blue paper cover, plus transparent/raised and white ink. The inside cover is Glama natural digital translucent paper, and the remaining interior pages are glossy.
What sets it apart is the use of white ink, raised ink on the color, and the layering of the white ink under the CMYK to make it pop on the inside spread.
Forte on the Park Folder
Forte on the Park, a premium apartment complex in downtown Minneapolis, approached Imagewërks Marketing for a folder that could house half-sheet sell sheets and floorplans for prospective tenants.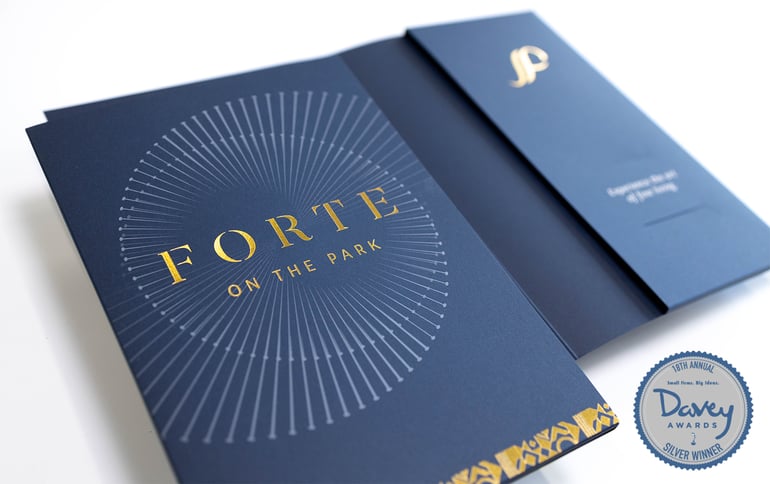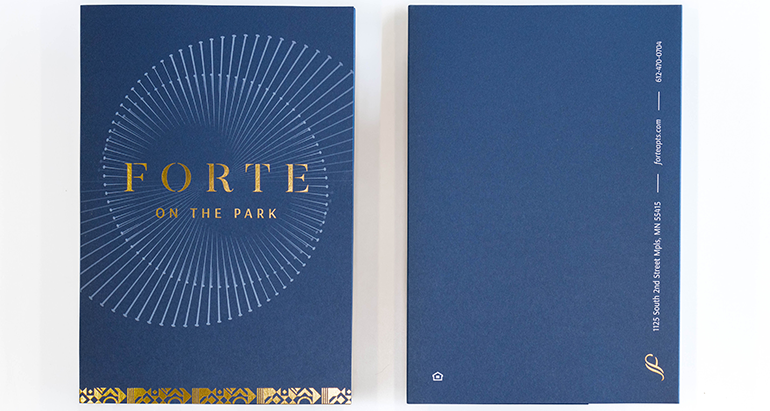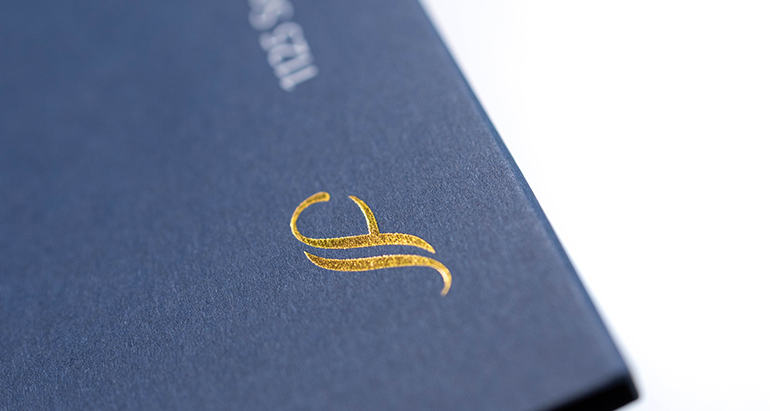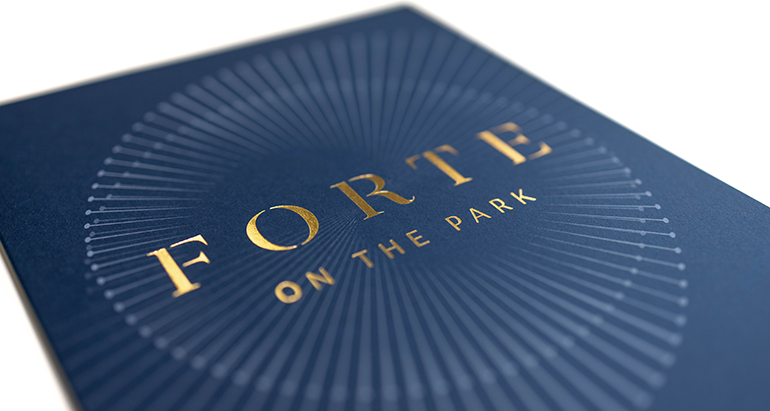 The piece was classy, designed to impress, and printed on dark blue Neenah Classic Crest with white ink and gold foil.
***
The Davey is judged and overseen by the Academy of Interactive and Visual Arts (AIVA). The AIVA is an invitation-only member-based organization of leading professionals from various visual arts disciplines dedicated to embracing progress and the evolving nature of traditional and interactive media.