Digital Marketing offers a wealth of impressive tools to transform your business and brand.
Everyone knows about SEO and the importance of social media marketing, but if used in isolation, most will barely move the needle. So how do you put them all together to get the results you deserve?
That's where Prospect Engine comes in.
Our end-to-end digital marketing approach starts with essential keyword optimization to attract the right audience—then follows through with professionally designed, targeted digital marketing that drives qualified traffic to your site for conversion. But it doesn't stop there. We also capture data insights to create segmented online and postal re-marketing campaigns—all to keep your sales funnel flowing.
Sounds great, right? But, what does it all mean? Let's break it down.
Step 1. Drive qualified traffic with enhanced keyword optimization
We'll research your brand, industry, and competitors to determine the optimal keywords and long-tail phrases to use in SEO-friendly website content, social marketing, PPC ads and more—all to improve the quality of your traffic.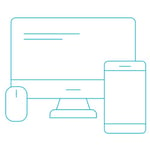 In this phase we will:
- Improve search rankings
- Attract the right audience
- Lower Cost-Per-Click rates
Step 2. Fuel online conversions with the right mix of digital tactics
To drive this new qualified traffic through your conversion funnel—whether it's form submissions, downloads or e-commerce sales—we'll create a customized online marketing strategy featuring the right mix of digital tactics.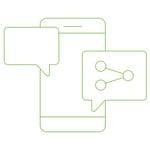 Tactics include:
- Geofence tracking
- Customized landing pages
- Social media marketing
- Display ads
- E-blasts
- Data collection & analytics
At this point you're probably thinking to yourself: okay, I'm already doing this, so what do I get from you that's different? Here is where the third phase of Prospect Engine sets us apart.
Step 3. Re-engage prospects with data-driven re-marketing
With each tactic, we collect more and more essential visitor data—including physical addresses—which we'll analyze to create segmented digital and direct mail campaigns that target your most promising prospects.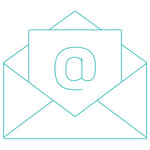 Services include:
- Re-targeted digital ads
- Direct mail re-marketing
- Look-alike list modeling
- Customer profiles and more
Instead of spending more money to try and get customers, why not spend it on the ones who are actually interested? This doesn't mean you should just focus on digital and discontinue your direct mail engagement—with our re-targeting tactics, we can enhance your existing direct mail efforts to the customers who want what you're selling.
Poor audience strategy and irrelevant content can lead to high bounce rates – and lost revenue. Request a FREE "Lost Visitors" Report and gain an advantage over your competitors by taking the first step to turning your website into your most effective marketing tool.