Imagewerks is proud to present our latest branding and web design project for two off-campus housing options at a neighborhood near U: The Denn and Elysian Apartments!
Our client CPM Companies came to us with a request to deliver a website experience that reflected the identities and captured the spirit of each property, all the while matching the needs of a digital-savvy, on-the-go student audience.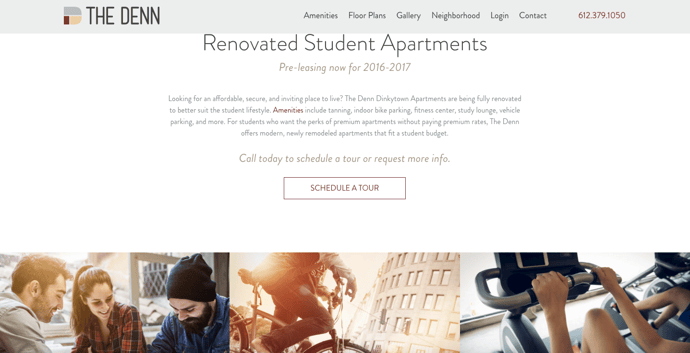 The Denn Dinkytown Apartments are suited for the student lifestyle, offering modern, newly-remodeled apartments that fit a student budget. The Elysian is "where luxury meets affordability," outfitted with all the comforts and conveniences of a home paired with superior customer service.
Our A+ team of designers, developers, and copywriters were all on deck for this project. See the fruits of our labor by visiting: The Denn Apartments and The Elysian Apartments
Like a shiny new website of your very own?
We're here to help! Our digital marketing assessment is your first stop for web beautification. It's free and just a click away. Hit that button below to see for yourself.