With 78 million boomers on the verge of retirement, senior housing is in high demand.
In today's fast changing market, seniors are expecting more from community-based living. That's why new communities need fresh brands to attract residents and establish a community identity.

Recognizing this, Greco Properties, a Midwest property developer, began development of a new senior housing community specifically designed to address these changing demands. The new community would be among the first in the area to provide upscale apartment features, resort-like community amenities, concierge-level services, and elegant dining featuring chef-prepared meals—all within a full continuum of care.
The Challenge
Greco knew that marketing for its new community needed to attract response from an upscale senior audience and their children. So they turned to Imagewërks Marketing to help create and implement a 12-month integrated marketing plan that would build the community's brand and produce lease-up leads from those targets.

The Strategy
All marketing tactics were fully integrated and strategically planned throughout our 12-month campaign. The plan began with naming the community (TowerLight on Wooddale) and creating brand imagery and messaging that would drive the campaign. The IWM team then created collateral and advertising for the community that included everything from brochures to a responsive website catering to both seniors and their more mobile, tech-savvy children.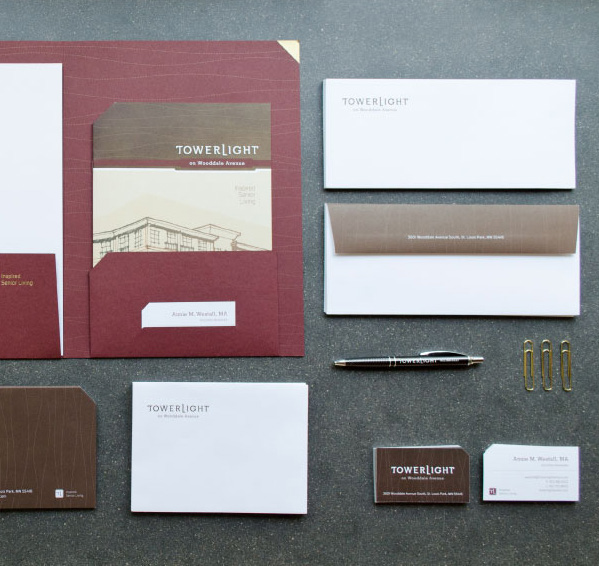 IWM also planned an ongoing PR campaign that included a total of seven events, keeping TowerLight top of mind within their targeted audiences. Personalized invites, ads and mailers were developed to drive awareness for each event.

Results and Reaction
This fully integrated marketing approach produced 900 leads within a 5-month period, averaging out to 180 new leads per month for the TowerLight staff to convert. The event outcomes were impressive and well received by the community.
Nearly 400 people attended the Grand Opening event, surpassing all expectations. In addition, website analytics showed peaks around events, resulting in over 4,000 site visits during the final quarter of the campaign.
Is your community looking for fresh ways to attract new residents, maintain census and grow you brand? Download the case study now!