Boosting your search performance and rocketing to page one is the holy grail of SEO strategy. While plenty of articles will have you believe a top Google ranking is as simple as unlocking the "#1 Trick to Cracking the SEO Code," the trust is that it takes time to build the kind of search authority that drives organic traffic. The only "trick" is that slow and steady wins the race.
If you're just getting started, it's going to be a while before your content sees the first page of Google results, much less that coveted top spot. However, that blank slate is an opportunity to lay the groundwork for your ongoing SEO strategy. Putting savvy SEO tactics into practice now will build your path for driving organic traffic.
Start by internalizing these six core principles of SEO success.
1. SEO before content
Content marketing and SEO have traditionally been the responsibility of two separate people—the writer and the SEO specialist. The problem with this split-duty arrangement is that you wind up with content and SEO that are out of step with one another. The writer produces content, and then the SEO specialist tries to shoehorn keywords into it. The result is awkward content that will be passed over by both readers and search engines for failing to provide any real value.
Instead, SEO research should inform content creation. Starting with a list of target keywords allows writers to form content around SEO, incorporating these search-friendly phrases in a way that feels natural and adds value.
2. Ramp up your content production
Google rewards websites that update frequently with new content. Fresh content signals relevance, and relevance is gold as far as Google is concerned.
Once you've got a content marketing program in place – whether that's an in-house team, or outsourced to an agency – and you feel reasonably confident about it, start thinking about how you can expand your strategy and ramp up content production.
Ramping up production could mean a lot of different things, depending on your resources and goals. It could mean simply increasing posting frequency. It could mean repurposing top-performing content into new forms, like turning a blog post into an infographic or a video. It could mean creating a wider variety of content from the get-go, exploring which formats resonate best with your audience.
However you choose to do it, expanding your content strategy will result in providing more high-quality, valuable content to your audience, which is always a win for SEO.
3. Don't neglect the title tag
A title tag is the headline that displays in search results. It's not always the same thing as your actual page headline—and in fact, it's often a mistake to make your title tag the same as your headline. Headlines are designed to earn clicks, whereas title tags should be designed to earn search credibility through the inclusion of keywords that match common user queries. The savvy content marketer understands and takes advantage of this difference.
As an example, while the headline of a blog post might read, "5 Secrets to Becoming a Search Engine Superstar!" an effective title tag would look more like, "Simple SEO Strategies for Higher Search Engine Rankings."
4. Scope out the competition
When it comes to SEO, scoping out what your competitors are doing and then implementing it on your own site isn't called "copying." It's called "research."
Researching which phrases your competitors are using to describe their services is a good starting point, but if a competitor is already ranking for something, they have enough of a head start that it's going to be difficult, if not impossible, for you to overtake them. In order to pull away from the pack, you'll need to find search terms that generate a decent search volume but aren't being used by competitors.
Look at what your competitors are doing, determine which keywords are generating search traffic, and then think about how you can merge the two in order to carve out your own online niche.
5. Go Local
Google's goal is to provide the most relevant results for every search. For business searches, that means giving preference to businesses in the vicinity of the searcher's current location. To give yourself the best chance for discovery, optimize your website for your location.
That means incorporating your location into your website content in places such as the title tag, meta description, about page content, and of course the contact page. A good formula for location-optimized title tags is this: Business Name | Location | Primary Service.
It's also crucial to verify that your Google business listing is complete and accurate. This is the information that will auto populate the map-based search results that show up between paid results and organic links on a Google results page. Showing up in these localized suggestions will give you a boost even if you aren't ranking for keyword-based search results.
6. Build evergreen links
This is an example of when being a blank slate online works strongly in your favor. As you build your site and create URLs for your pages, opt for URLs that are "evergreen." That is, URLs that are general enough to be reused—and refreshed—indefinitely.
Sure, a highly specific URL might attract more traffic right now. But a more general URL allows you to make updates to the page's H1, meta title, and content that keeps the page relevant to your audience while enabling it to build authority over time.
7. Get social with your SEO
Search engines get smarter every day. They're now giving greater influence to social media traffic and are indexing social content along with traditional web content. You've probably noticed Twitter handles popping up alongside traditional websites in search results. That's because the search engine is crawling for keywords in tweets and Twitter handles just as they do in web content.
What does this mean for your social and SEO strategies? Include your keywords in social posts and your profile bio to give your social media efforts an extra lift. The added traffic to your social profiles will help increase your page rank for the associated keywords.

8. No substitute for quality
At the end of the day, SEO optimization tactics alone are not going to attract traffic to your site or make your content perform well in search engines. No matter how expertly implemented, SEO doesn't compensate for weak content.
It's not enough to crank out blog post after blog post on relevant topics. Every piece of content you create must be the product of your best work. That may mean sacrificing quantity for quality. So be it. It's a necessary—and worthy—sacrifice to make.
Your content should be optimized for SEO, yes, but it should also provide real value to your readers. Create content that rewards your readers (with tips, information, or pure entertainment) and search engines will reward you. It's that simple.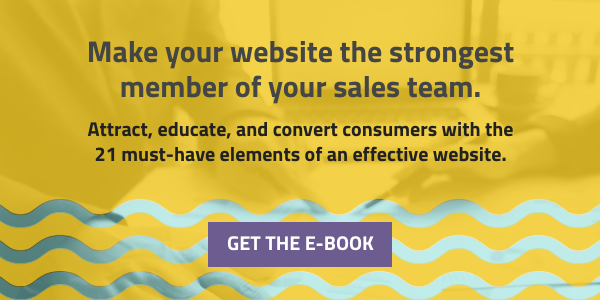 Editor's Note: This post was originally published in April 2016. It has been updated by the author to enhance clarity and include additional information.